Aegina, Poros & Hydra Islands Rib Boat Day Cruise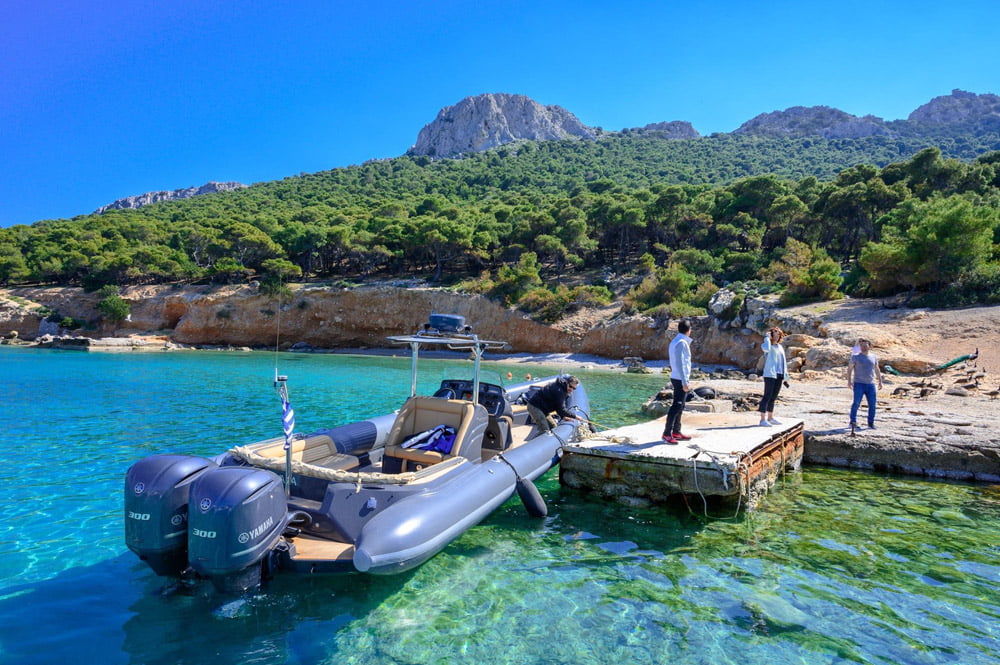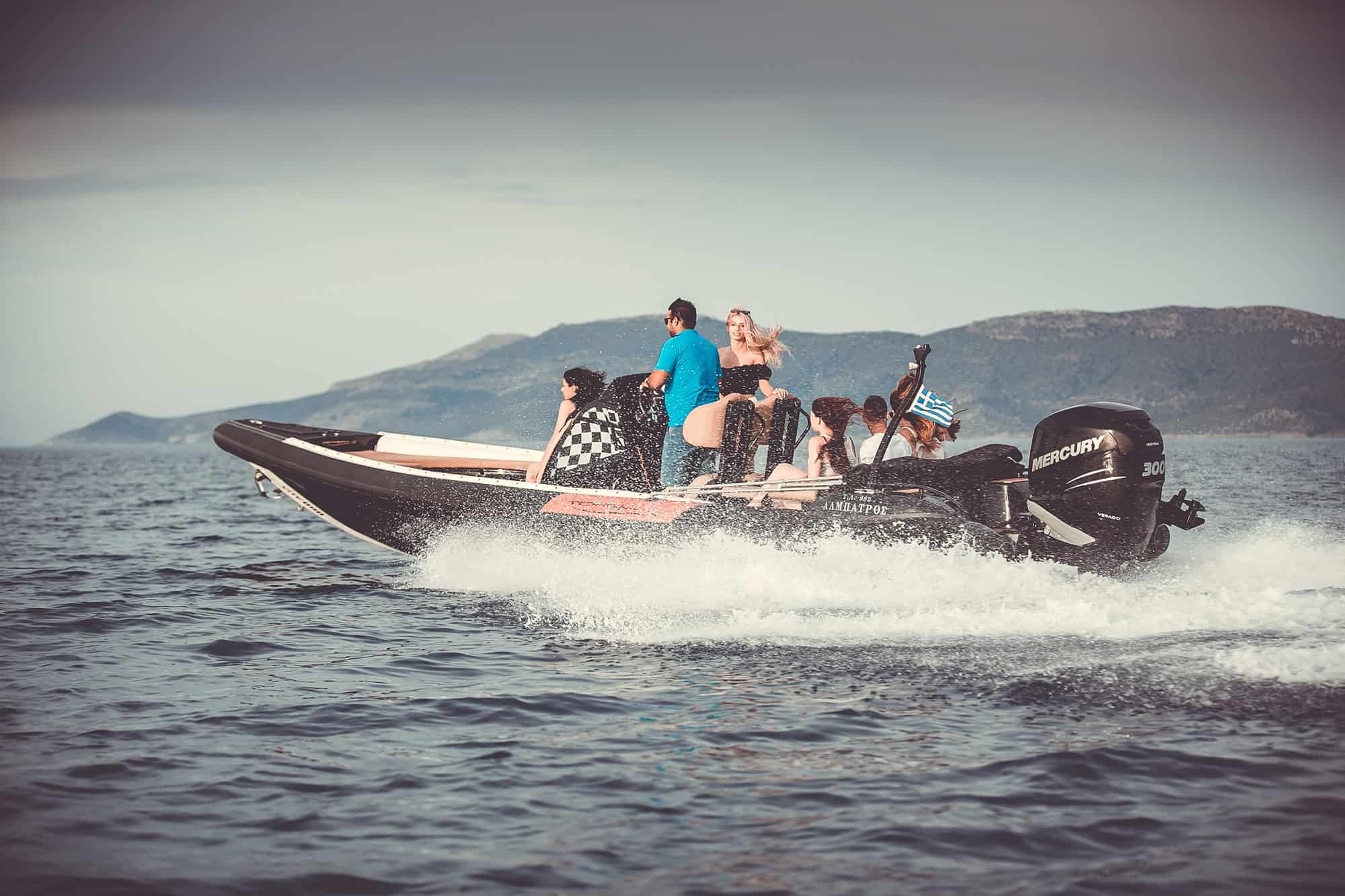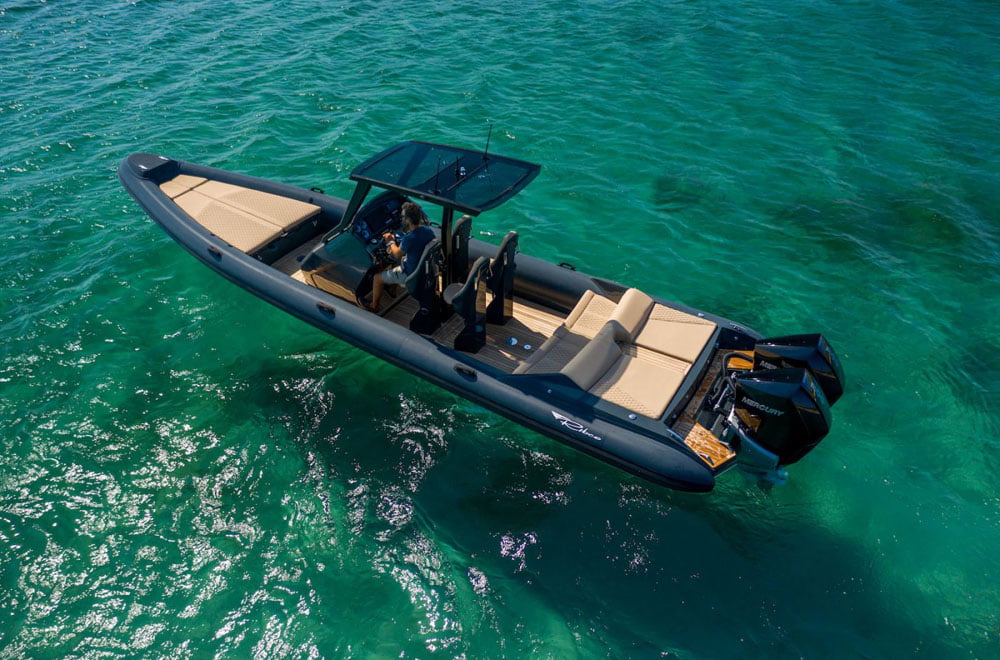 Technohull Cruise From Athens
boats-speeding-crispylocal
Hop on board and don't miss the opportunity to discover the hidden beaches and magical places of 3 picturesque islands of Saronic gulf in a private mode.
Enjoy a greek coffee at famous Hydra island and take a stroll at the scenic harbor admiring the old mansions or visiting Hydra's museum.
Sail away towards Poros island and let yourself be intrigued by the natural beauty of the town and historical places like the Old Watch. As you walk down the coastal road, you will adore Greek "mezedes" and a great lunch.
Our next stop is Aegina island. Tradition derives the name from Aegina, the mother of the hero Aeacus, who was born on the island and became its king. We can choose to have a delicious ice cream or relax in a cozy bar, tasting exotic cocktails.
Our personal skipper will recommend, during the tour, ideal places with turquoise waters to take a swim and a tan!
Starting time: 10:00am
Meeting point: Hotel pick up 
Duration: 10:00hours
How many people: Min. 1 - Max. 8
Language: English
Price: From 250€ p.person
Private Tour & Fully Customized
By: Rib Speed Boat ( 8-8.5 or 10 meters)
The Plan:
10:00–  Hotel pick up and route for the small port.
11:00-12:30-Hydra island tour for coffee/tea and site seeing.
13:30-15:30- Cruise and stop to hidden bays for swim and tan.
16:00-17:30- Stop to Poros island for a walk and lunch.
18:00-19:15 - Our last stop to Aegina island for ice cream or exotic cocktails!
20:00- Return to small port and then back to your hotel.
What's included:
Rib Speed Boat 8-8.5 or 10 meters
Private Pickup/Drop Off to your hotel
Ship fuel
100% private tour & fully customized
English speaking private skipper
Snacks & drinks (bottled water, refreshments, beers, wine, sandwich etc.)
Snorkeling Equipment
Boat Insurance
Required safety gear
This is a unique tour because...
It is a 100% private & Fully personalized tour
Explore 3 picturesque islands
Try the local traditional cuisine
You will have your own private skipper
Stop or take a swim whenever you choose
You get to see unique places of the islands and hidden beaches
What is not included :
Private tour guide
Lunch, coffees, ice cream 
Our Tours can be 100% Customized