Archaeological Museum Of Athens Private Tour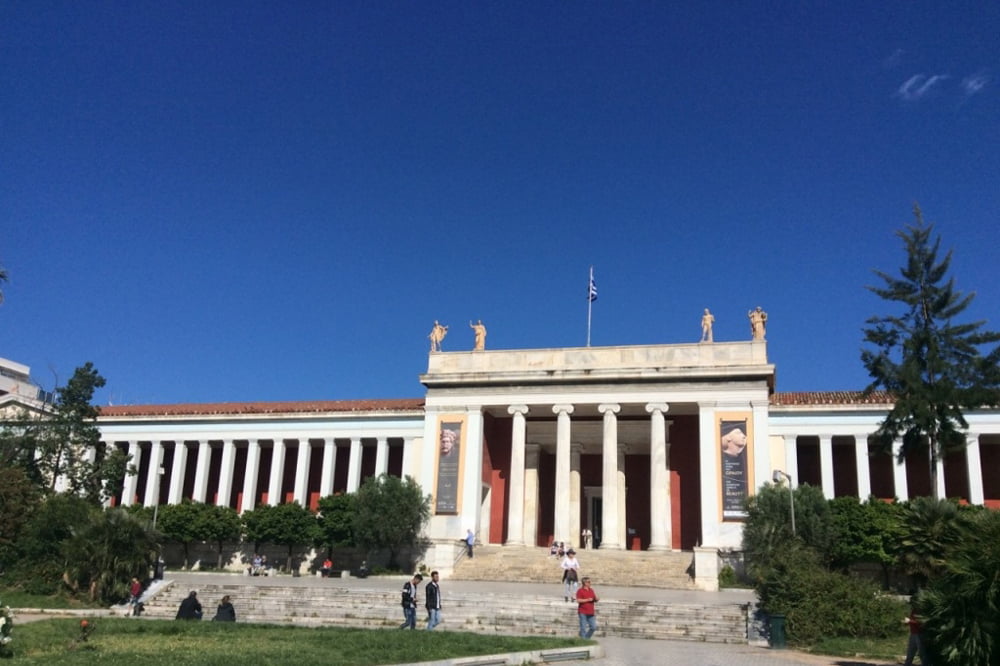 National Archaeological Museum Athens
National Archaeological Museum Athens
Archaeological Musem Athens
Private Tour Archaeological Museum
Archaeological Museum Private Tour
Archaeological Museum Private Tour
The National Archeological Museum is the first museum of the Hellenic nation. It is situated at the heart of Athens in Patission Avenue. In the majestic marble halls, the treasures that are hosted date back to the Prehistorical years up to late Antiquity.
Artifacts from all over Greece, unfold before the eyes of the visitor. Civilizations like the Cycladic, Mycenaean, Classical and Ancient meet with Egyptian and Roman in a journey through history and culture.
Our local certified and experienced guide will share insights and stories in a very informative and fun way and answer to all questions that you might have. This tour will give the visitor a broad vision of the ancient civilizations. Travel back in time and discover the principles of Western civilization.
Starting time: 10:00 am
Meeting point: The main entrance of the National Archaeological Museum in Athens (National Archaeological Museum)
Duration: 2 hours
How many people: Min. 1 – Max. 10
Language: English
Private Tour & Fully Customized
Price per Person: from 20.5€
What's included in this unique tour :
       Private experienced Tour Guide
What's not included
        Entrance Tickets (1st April - 31 of October - 12 Euro, 1st November - 31 of March - 6 Euro)
This is a unique tour because...
Learn all about ancient history from a professional

Gaze unique artifacts and listen to their stories

Private tour from a certified experienced guide

Discover the principles of Western civilization

Custom made tour to your own pace
Our Tours can be 100% Customized