Cape Sounion Private Sunset Tour From Athens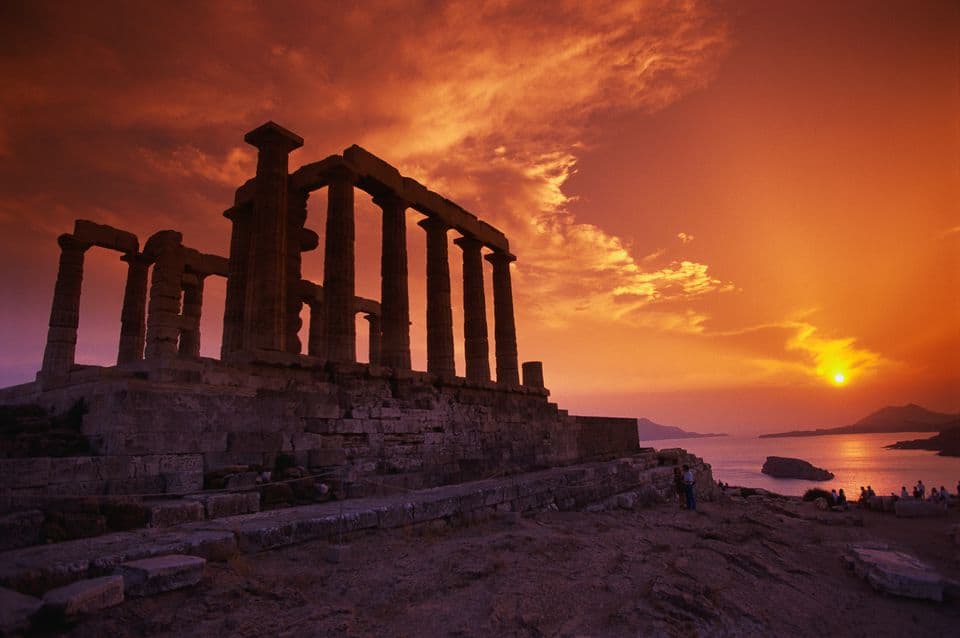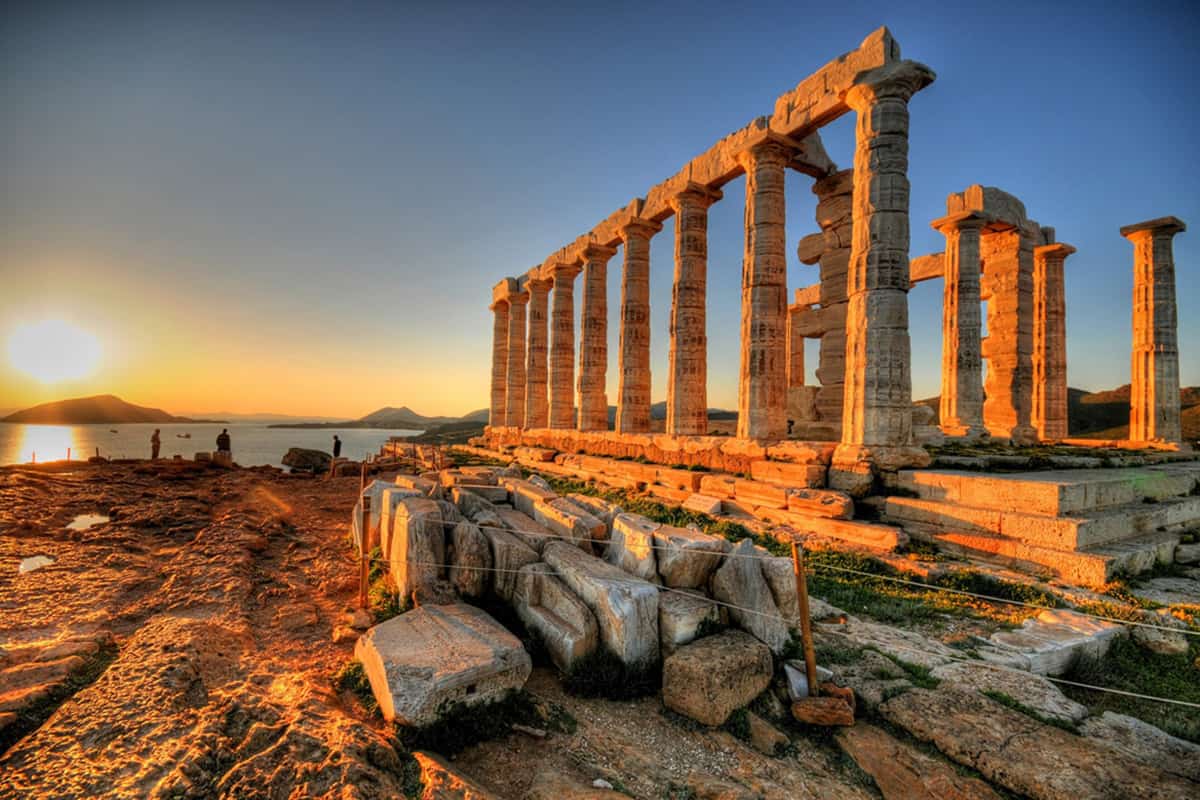 Sunset At Cape Sounion
Sunset At Cape Sounion Athens Greece
Ruins at Temple of Poseidon Archaeological Site - copy
Archaeological Site Temple Of Poseidon
Greek Traditional Dishes "Mezedes"
Set out to a private sunset day trip to Cape Sounion. Our trip starts with a wonderful drive along the Athens Rivera. During this relaxing ride you'll enjoy splendid views of the Saronic Gulf while passing through some of Athens' most beautiful suburbs, including Glyfada, Vouliagmeni, and Varkiza.
Arriving at the Cape Sounion, you will visit the 5th century B.C. Temple of Poseidon with its magnificent panoramic view of the Aegean Sea (on a clear day you can see several islands). Cape Sounion has long played an important part in Greek mythology and history, and the first recorded mention of it occurs in the Odyssey, as the last safe landing before Poseidon scattered the returning Greek navy. As god of the sea, Poseidon was very important for ancient Greeks, and the scale of the Temple at Cape Sounion reflects that. 
After visiting the Temple, filled from the beauty, the history and the culture of this site you are set to admire one of the most amazing sunsets you could ever imagine. Similarly, when the sun begins to slowly touch the sea it is the perfect moment for a sparkling glass of wine, before going for a dinner or returning back to your hotel.
Absorb the far-reaching views over the Aegean and take unique photos. Last but not least, before your tour concludes, visit a nearby tavern and taste Greek delightful dishes. Further, try the well-known Greek "mezedes" and enjoy a good wine.
Booking Cape Sounion private sunset tour will create for you unique joyful memories.
Your trip concludes at the original Athens starting point.
Starting time depends on the month you will book:
May: 6:30pm
June - July till 20 August: 6:30pm
21 August till 15 September: 5:30pm
16 September till 30 September: 5pm
Meeting point: Athens or Hotel Pick Up
Duration: 5:00 Hours
Transportation: By Mercedes sedan or minivan
How many people: Min. 1 – Max. 8
Dinner: includes, salad, appetizer, main course, drinks.
Language: English
Private Tour & Fully Customized
Price per Person: from 70€
The Plan:
Meeting Point : Athens main spot or pick up from hotel.
We welcome you with a Greek "filema" , a traditional culinary gift.
Cape Sounion: Arriving at Cape Sounion and Temple of Poseidon archaeological site. Tour the ruins and take unique photos. In addition, gaze the exquisite view down the cliffs and over the sea.
Dinner Time: We will visit a tavern, where you can try some of the famous Greek dishes and wines. Moreover, feel free to chat about local cuisine and traditions.
Your trip concludes at the original Athens starting point
What's included in this unique tour
         Private driver
         Hotel Pick up & Drop Off
         A/C car
         Dinner with local dishes
         Tolls
What's not included
         Entrance Tickets ( Temple of Poseidon)
         Guide in Archeological sites.
This is a unique tour because...
         You get to admire stunning Archeological Sites.
         A
dmire one of the most amazing sunsets you could ever imagine.
         100% personalized tour. No prearranged fixed tour.
         Taste local cuisine and hear stories about the visited sites.
Our Tours can be 100% Customized