Discover Scuba Diving Private Activity in Athens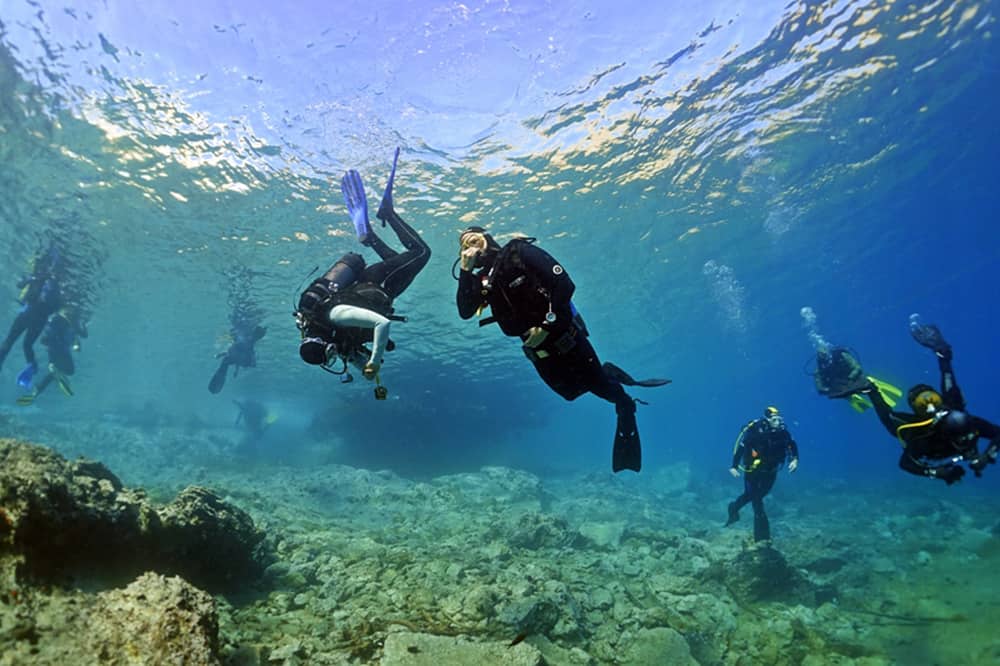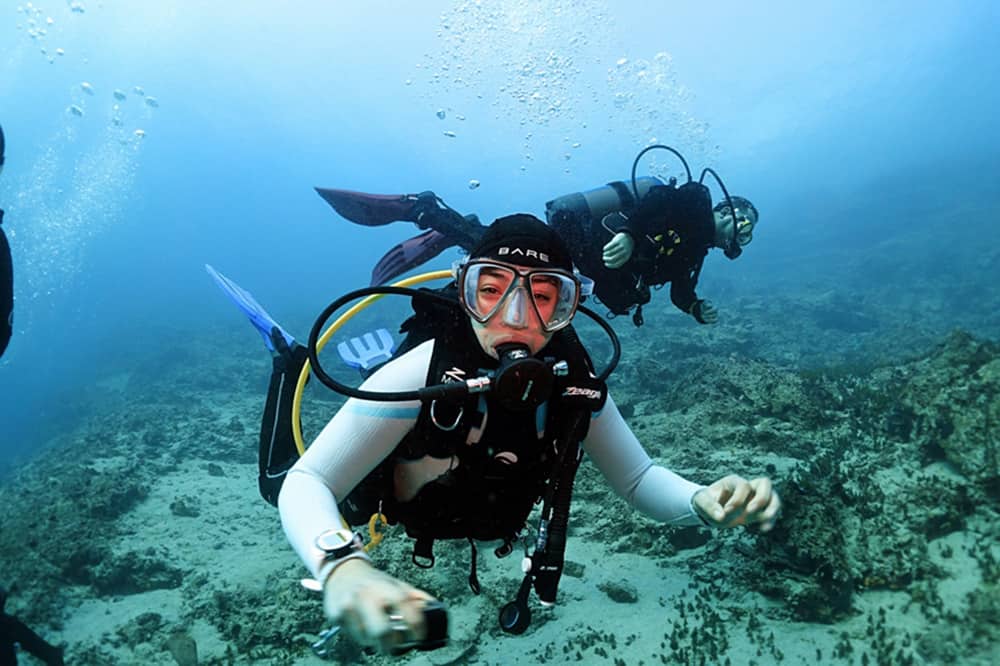 Discover Scuba Athens

Discover Scuba Diving In Athens

While not a scuba certification course, Discover Scuba Diving is a quick and easy introduction to what it takes to explore the underwater world. The Athens coastline is ideal for beginners to dive with its warm water, great visibility and a stone's throw from Athens center.
After picked up from your private sedan or minivan, enjoy the scenic drive to the diving spot. As soon as you reach the dive site, your experienced instructor will make a short briefing on what to expect and the few simple skills you'll need to know to dive safely, such as mask clearing, how to equalize your ears to the water pressure, regulator usage, proper fin kicking and basic hand signals. Your instructor will also provide all the basic scuba gear you'll use, which is well maintained every year. This will include a mask, fins, regulator, buoyancy control device, wet suit, dive gauges and a tank. After the briefing, it will be time for the thrill. In no more than 30 feet (10 meters) deep in crystal clear warm waters, you will discover what it is like to breathe underwater for the first time. The marine life you will admire will consist of eels, octopuses, sea basses, breams and schools of a wide variety of Mediterranean fishes and lots of macro creatures.
After your dive, there is an optional stop at a traditional Greek restaurant nearby where you can taste Greek delicacies and a nice wine.
Starting time: 10:00 am
Meeting point: Hotel Pick Up or other Accommodation
Duration: 3-4:00 Hours
Transportation : Mercedes Benz sedan or MiniVan
How many people: Min. 1 – Max. 8
Language: English
Private Tour & Fully Customized
Price per Person: from 85€
The Plan:
Meeting Point :  Private Pick up from hotel or other accommodation.
We welcome you with a Greek "filema" , a traditional culinary gift.
Vouliagmeni : At about 10:45 arrive at a nice spot on the Athenian riviera beach. Your certified tour guide will explain all the safety measures and how you can have a great time and then you can enjoy this experience. Time in the water about 45 minutes, depending if it is a single dive or not.
Lunch Time: There is an optional stop at a nearby traditional tavern, where you can try the local dishes and wines.
Afternoon: Say goodbye and return to your accommodation.
What's included in this unique tour :
        Private English speaking driver, offering insights and history facts
        Hotel Pick up & Drop Off
        Guided diving excursion by an experienced dive master
        Use of all necessary diving equipment
        Greek culinary welcome gift, bottled waters, snacks
What's not included
       Gratuities
        Lunch
This is a unique tour because...
Explore a unique underwater world

Opportunity to see rare underwater life

Eco-adventure with stunning marine life in Athenian Riviera

Scenic drive to Athenian Riviera

Perfect for families
More Info :
Children (minimum 12-years-old) must be accompanied by an adult
Diving within 24-hours of flying is not recommended. All participants will be required to complete a health questionnaire prior to diving. Some pre-existing medical conditions (e.g. asthma, heart conditions, etc.) may prevent you from diving, please consult your doctor
You should also bring a second outfit or swimwear, so as to change before you enter the car if you are wet.
Our Tours can be 100% Customized