Private Sunset Fishing Tour From Athens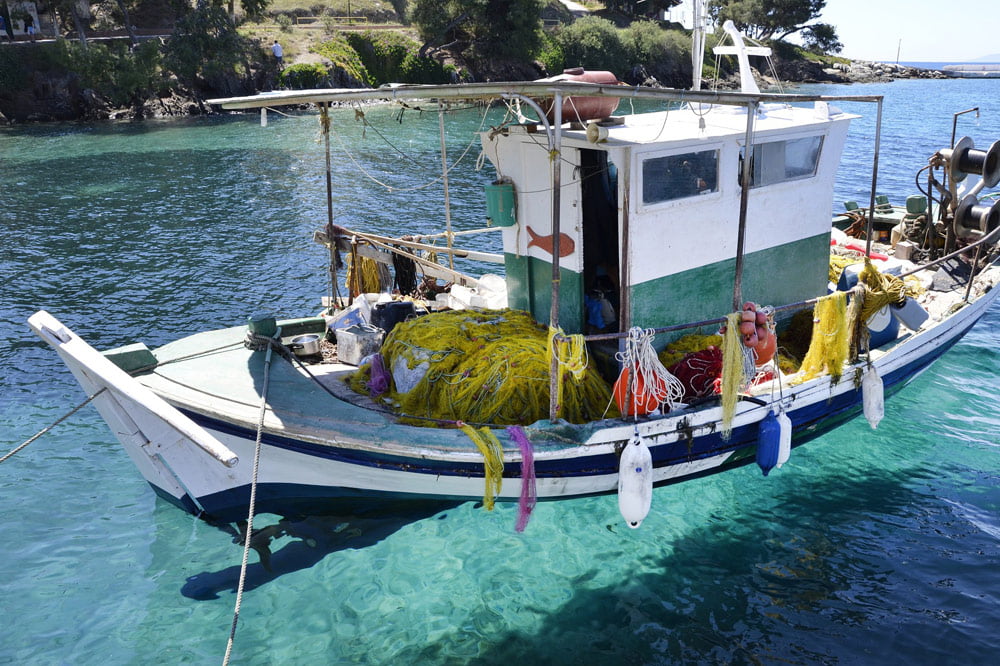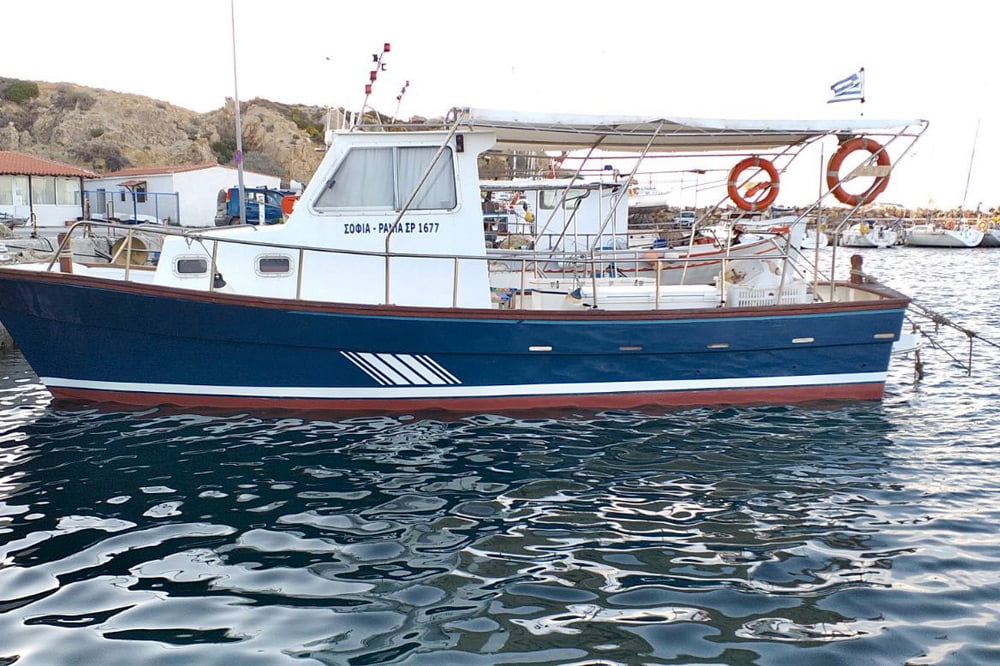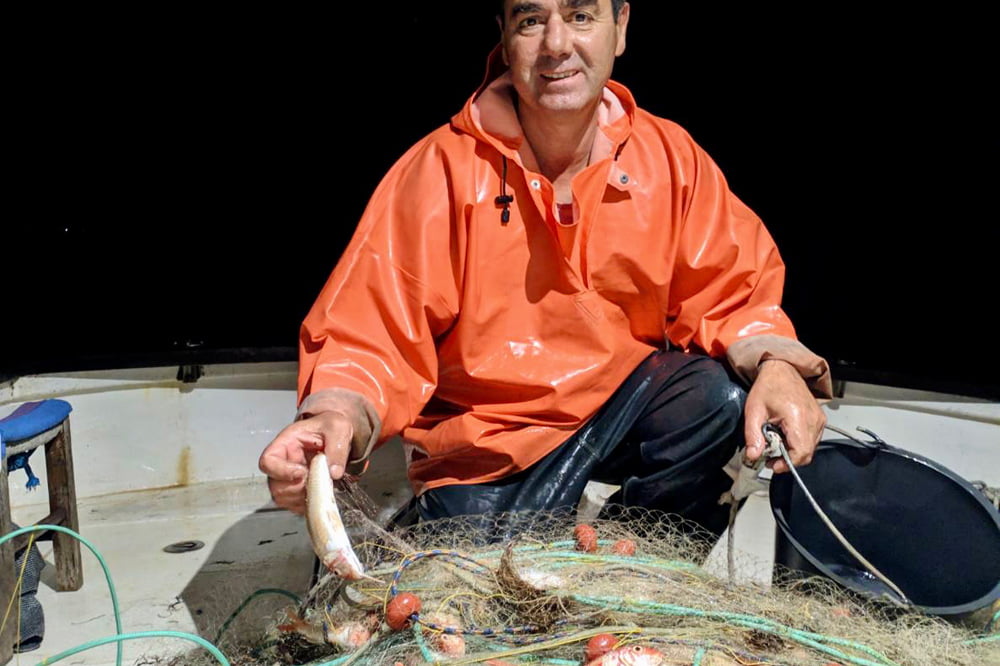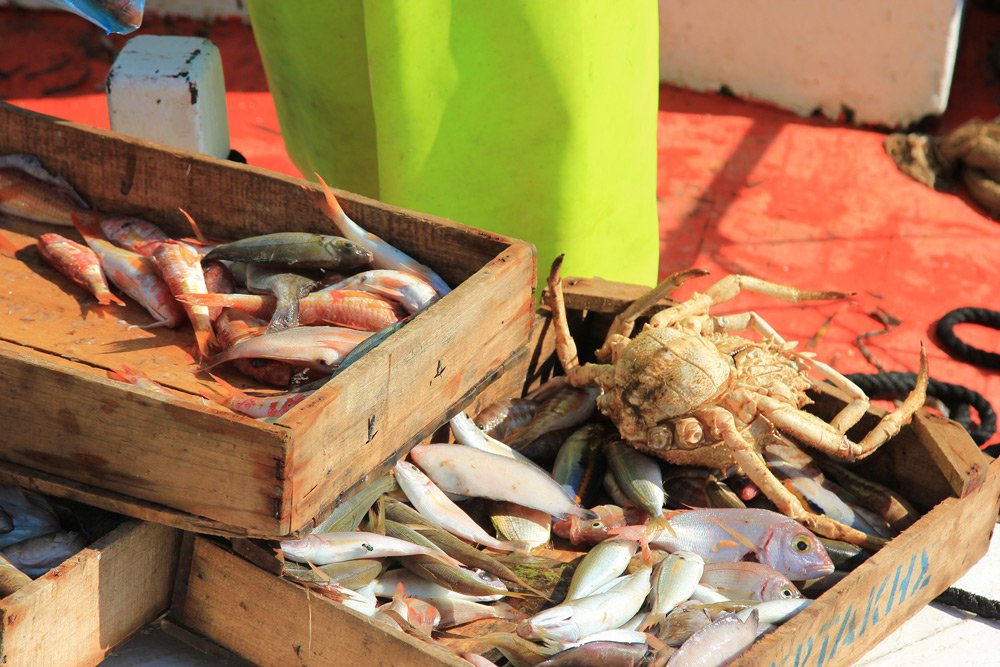 Traditional Fishing Boat Athens
Fishing in Athens from Boat
Catch of the day Fishing in Athens
In the small and charming Greek fish villages, you can still distinguish the traditional art of fishing, with methods that pass from one generation to another. From the picturesque small harbors, traditional fishing boats, fishing nets or longlines, to the untold stories of the sea and genuine "meraki" of the fishermen, all these, will create for you an unforgettable experience.
Get out to the sea on this private fishing tour with a professional fisherman and learn all about Greek fishing traditions and stories.  Fishing in Greece is an experience that you have to try, especially with our Captain, who loves sharing his passion for the sea with the visitors and fishing is what he does best.
After your private pick up from your accommodation with a Mercedes sedan or Minivan, hop on board our traditional fishing boat and meet our professional Captain, who will welcome you on board. Pack and organize the fishing gear as you start to sail out of the small harbor. As your private Captain sets for secluded fishing spots sharing his personal fishing stories, gaze the crystal clear waters and prepare for a unique experience.
Cast your long fish net lines and as you wait for the big catch, swim on a private mode, fish with a line tackle or have a complimentary snack on board. Once back to the small harbor, you can choose to visit a fish tavern, where they can cook your fresh catch with traditional recipes. Pair your fresh fish with traditional appetizers and great local wines and call it a day, as you get back to your accommodation with your private chauffeur.
Starting time: 17:00pm
Meeting point: Hotel pick up or other accommodation
Duration: 04:00 hours
How many people: Min. 1 - Max. 8
Language: English
Price: From 78€ p.person
Private Tour & Fully Customized
By: Traditional Fishing Boat 
The Plan:
16:20-17:00 - Hotel pick up and route for the small port.
17:00-Departure
17:00-17:30 - Cruise to the fishing sport along with fishing stories
17:30-17:40 - Preperation for fishing
17:40-18:00 - Bottom long line deployment
18:00-20:00 - Swimming, fishing, tanning, etc.
20:00-20:30 - Lift bottom long line
20:30-21:00 - Return to small port and then back to your hotel. ( Optional dinner with the catch of the day)
What's included:
Traditional Fishing Boat
Great fishing stories by our Captain
Private Pickup/Drop Off to your hotel
Ship fuel
100% private tour & fully customized
English speaking private Captain
Snacks & drinks on board
Fishing equipment
This is a unique tour because...
It is a 100% private & Fully personalized tour
Cruise at crystal clear waters and gaze the sunset on your way back
Try the local traditional cuisine & recipes with your personal catch
You will have your own private Captain
Take a swim in picturesque spots chosen by our Captain
You get to catch fresh fish on your own
What is not included :
Private tour guide
Meal (Optional)
Towels
Please remember :
Bring a second outfit for the way back, in case you are still wet
In case of harsh weather conditions, this tour will be canceled and reschedule or refund will be applied
Our Tours can be 100% Customized