The Ultimate Food Tasting Tour In Athens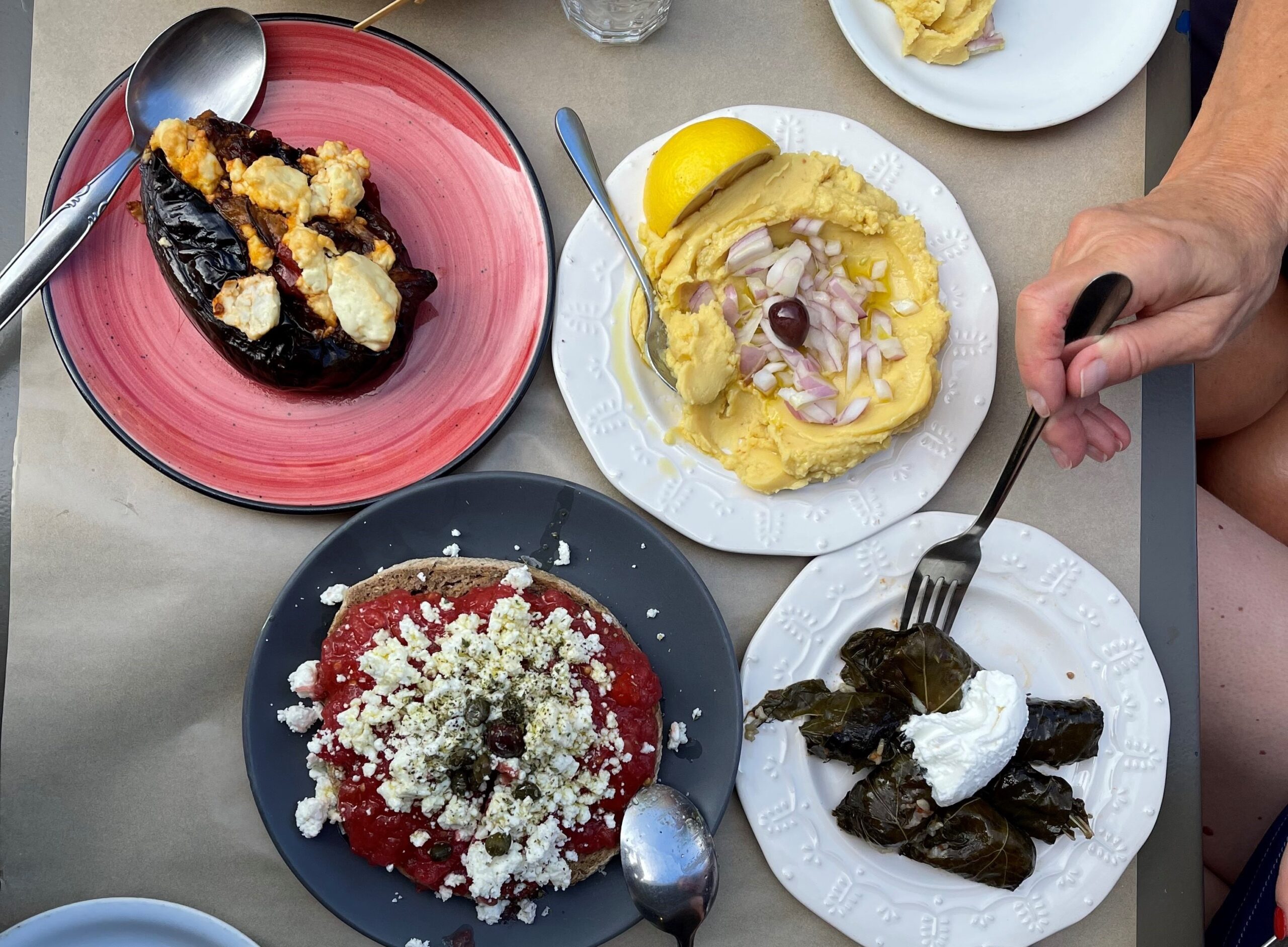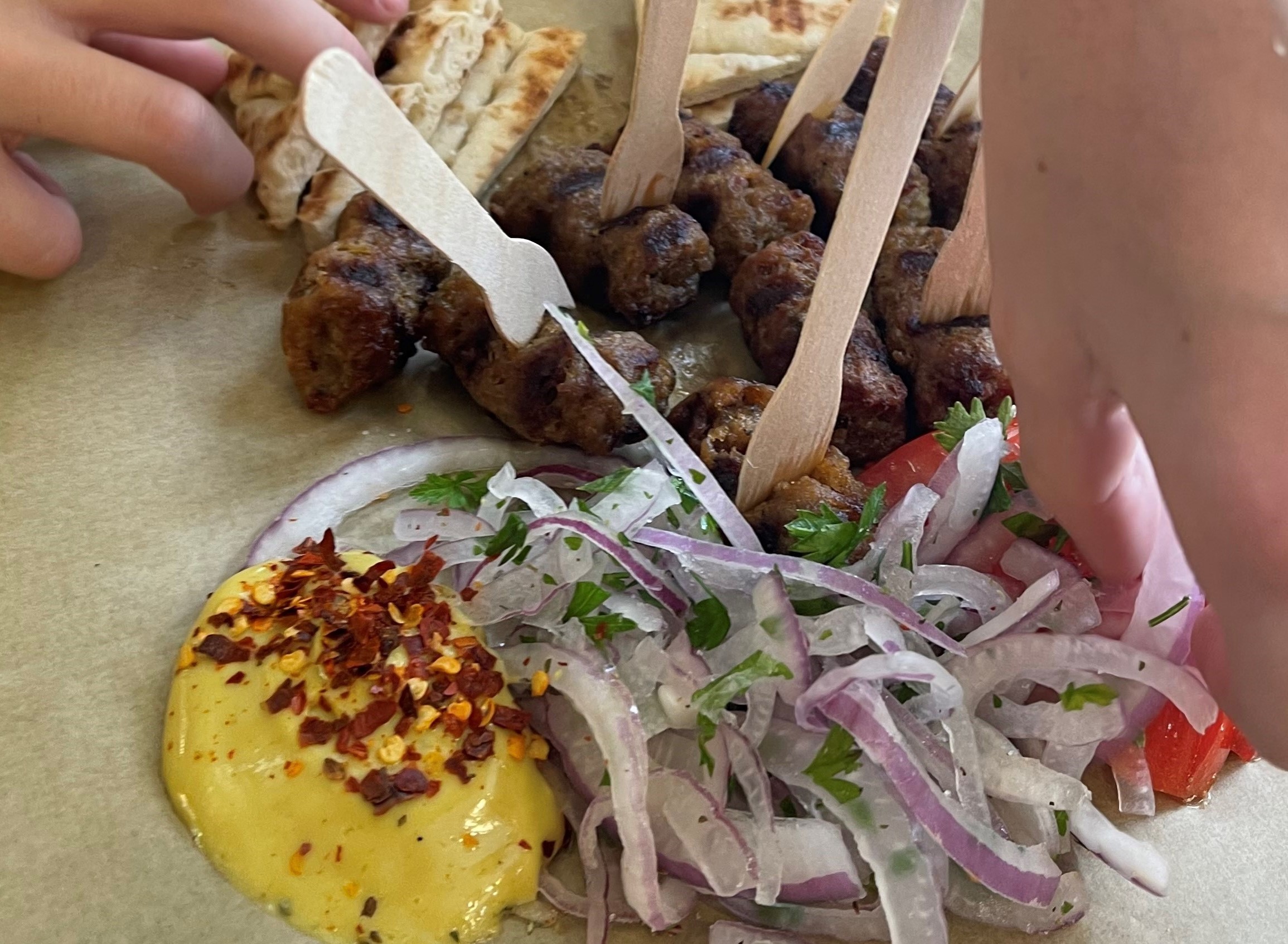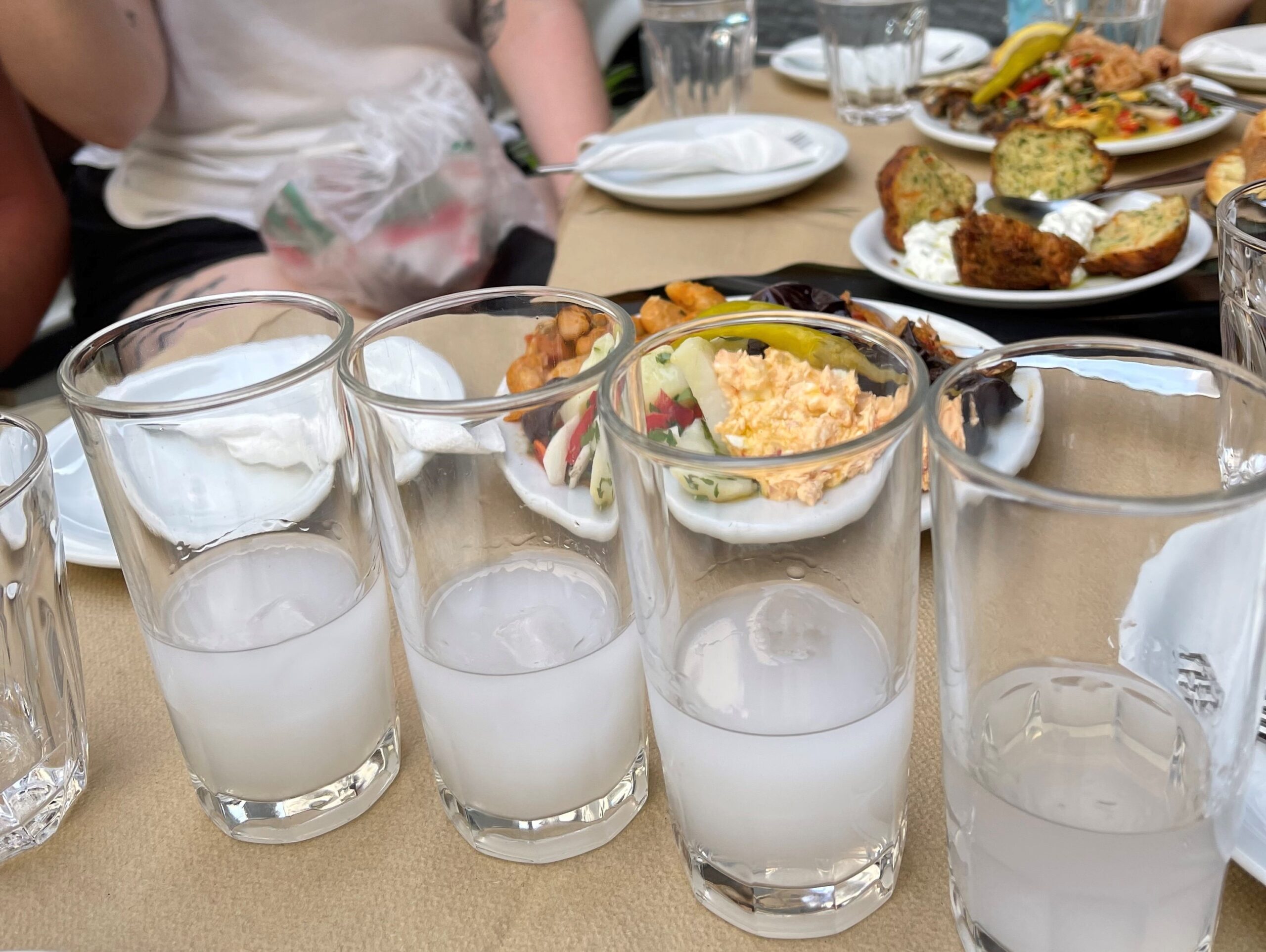 Ultimate food tour Athens
Ultimate Food Tour Athens
Start your day in one of the most quaint neighborhoods of Athens, 'Psyrri', where you can enjoy a fitting Greek breakfast of aromatic Greek coffee and the well-known 'koulouri' sesame pastry. From there, experience the depth of traditional Mediterranean cuisine, by visiting a selection of unique Greek delis and specialized Greek pie shops where you can enjoy the Greek's favorite snack, spanakopita, amongst many other freshly baked goodies.
After exploring the vivid 'Varvakios" market, we will take a shortstop in the center of the hustle and bustle and taste typical Greek home cooking such as; mousaka, gemista, and fresh sardines. Throughout the entirety of your tour, you will be tasting iconic Greek delicacies such as cheeses, cured meats, rusks, olives, olive oil, and everything else you could imagine in a Greek food tour of Athens.
On an alternative note, a quick visit to a beautiful little mastiha shop will captivate all your senses. Complete your tour in true Athenian style by visiting a secluded, authentic Greek mezze shop, a hotspot with the locals. Accompanying your Greek 'mezze' will be the prestigious alcoholic beverage 'tsipouro' that packs a punch!
Starting time: 9:30  am or 13:45 pm
Meeting point: Monastiraki square on Sundays ONLY meeting point is Acropolis metro station
Duration: 4 Hours
Language: English
Private Tour or Semi Private
Price per Person: from 90€
What's included in this unique tour :
        Private English speaking tour leader
        Food Tasting
What's not included
         Gratuities
This is a unique tour because...
Get a full orientation of the city of Athens with a local, expert guide that will also give you assistance for the duration of your stay!

Visit Varvakeios market, the local vibrant open fish and meat market

Discover all the hidden, local, and iconic places you wouldn't find by yourself

Taste delightful bites, of pies, cheese, meats and olives, sample olive oil and much more!

Try traditionally brewed Greek coffee

Introduce yourself to Mastiha, the Greek superfood!

Savour appetising Greek mezze (the Greek tapas) and wash them down with local Greek wine or Greek spirits!

Arrive with an empty stomach and let us treat you like a Greek God and Goddess

 
More Info : If you have any dietary restrictions please declare it so that we can plan accordingly.
Our Tours can be 100% Customized